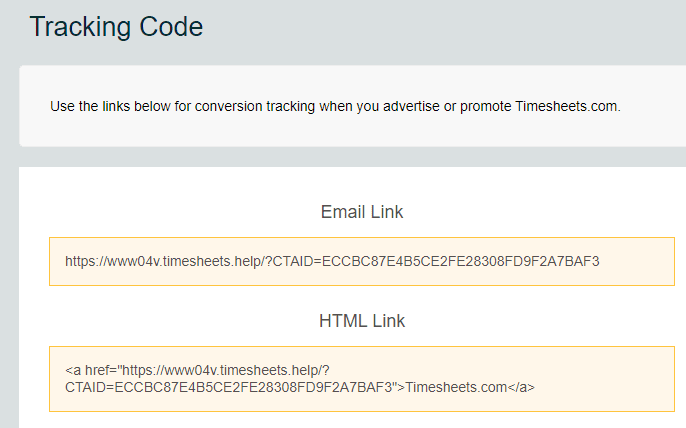 If you wish to track click-through referrals from your web site or email to Timesheets.com, you can do so by using a link with your personalized tracking code. To get your tracking code, log into your ProPartner account and click Tracking Code in the left menu. You will see your tracking code displayed as you see here in the following example:
https://www.timesheets.com/?CTAID=C83E738D934C2F636F067F9CC14862C
Use the full link when linking to Timesheets.com, and all click-thoughs and registrations for the Timesheets.com service that result from your click-throughs will be automatically tallied into your ProPartner account.
Monitoring Click-Throughs and Registrations
You may monitor click-throughs and product registrations from the Click Throughs page of your ProPartner account. This page displays the number of click-throughs and subsequent registrations grouped by month. To see detailed information on account registrations, return to the dashboard.