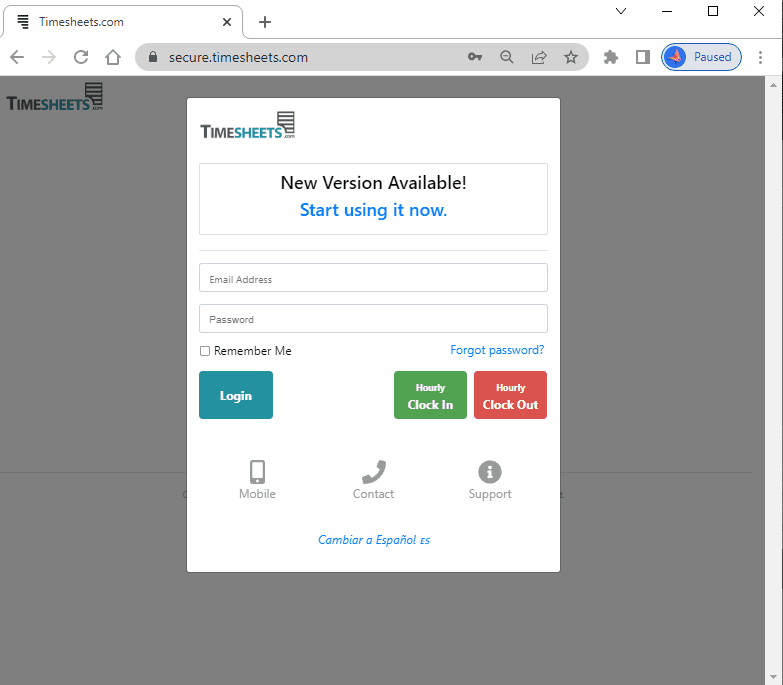 Employees must complete the first-time login process from the desktop version of the website before logging into the mobile site. This can be done from any device by following the steps below.
Open a browser and visit the main login page at https://secure.timesheets.com.
Enter your numerical user ID or your email address and your temporary password.
Click the Login button.
Create a unique password, and choose a security question.
Your Timesheets.com account is now set up and ready to use!
To access the mobile site from the desktop version:
If you are already logged in, click the Mobile Version link at the bottom of the left-hand menu.
If you are not already logged in, click the mobile phone icon on the main login page.
Note: When accessing the desktop version of Timesheets.com from a mobile device, the left menu will be hidden. Click the SHOW MENU link at the top of the page to display the left menu.